Cherry Creek

Property Management
Let us manage your Cherry Creek rental property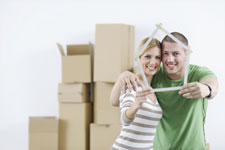 Citadel Property Management offers a full range of property management services tailored to you as an investor, homeowner, or landlord. We have a portfolio of single-family homes, townhouses and condos in the Cherry Creek and surrounding South Suburban area.
Consider the benefits of using Citadel Property Management:
Free consultation to evaluate your options.
Full service Property Management or Stand Alone Leasing service
Advertising online and onsite
Tenant Placement
Rent Collection
Credit and Criminal Checks in all 50 states
Evictions checks
Property Inspections - both interior and exterior
Maintenance services during term of Property Management
24-hour emergency repair service
Property upkeep between tenants
Accounting with monthly and annual reporting
Eviction services referral (if needed)
Property Evaluation
+
Free 'real-time' comparative rental analysis from market data as well as our professional judgement after touring the property
Free Comparable Market Analysis from the MLS to determine property sales value so you can make the best decision when considering your options
Marketing
+
Citadel Property Management works in alliance with some of the largest corporate relocation companies in the world. We promise to get the word out when your property becomes available. A Professional flyer will be distributed to top-quality, premier real estate agents as well as our relocation partners.
Our website features all of our available rental properties and offers tenant prospects valuable information to explore their options.
We advertise on other major real estate rental websites, and those that are syndicated. A well-written description and professional photos or virtual tour of your property will be provided.
We use only licensed real estate professionals to show your home to tenant prospects. A great tenant must be evaluated not only by what is on a rental application, but also by the face-to-face meeting.
Tenant Screening
+
Good tenants are highly prized!
After showing your home to a number of tenant prospects, we will choose the best candidate for you. We use a complete rental application process. A third-party service - part of Trans Union Credit Agency - is used to provide a complete 'tenant screening'.
Included:
Credit Report (including credit score)
Criminal Background check
Eviction check
Landlord References both current and past
Income and Job verification
Debt-to-Income Ratio
Security Deposits
+
Tenant Security Deposits and Pet Deposits are held by Citadel Property Management in a non-interest bearing escrow account through the term of the lease.
A walk through is done at the time of move in and move out. Deposits are refundable within 30 days of move out if the home is left in move in-ready condition and without damage.
Lease Preparation
+
Our residential lease is a proprietary contract and kept current according to Colorado State Landlord/Tenancy Law. The preparation and presentation of the lease is provided as a service to both Property Management Clients and Lease Service Only Clients.
Colorado Residential Property Disclosures regarding Real Estate Relationship and Property Habitability
crime-free addendum
lead-based paint addendum (if applicable prior to 1978)
mold-free addendum
smoke & carbon monoxide detector addendum
pet agreement
Inquire About Our Services
(720) 394-7213
Cherry Creek Area Information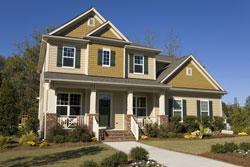 Cherry Creek was the focus of the early part of the Pikes Peak Gold Rush in 1858 and 1859, when gold was discovered at the "Cherry Creek diggings," in what was then western Kansas Territory. The first edition of the Rocky Mountain News on 23 April 1859 identified itself on the masthead as being located at "Cherry Creek, K. T." Gold was discovered at Russellville (now in Douglas County) in the upper Cherry Creek drainage, and in the Platte River near its confluence with Cherry Creek. Source From Wikipedia
Areas We Service