Owner Resources
Information You Need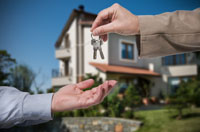 At Citadel Property Management we treat your home as our own. We offer a wide range of property management services to fit your needs as a landlord or homeowner, and tailor our services to ensure the highest level of service for your home.
Our Guarantee:
We maintain an owner retention rate of 97 percent. We like happy customers and do our best to keep them that way. We want them to use our services because it works for them — NOT because they are tied to a contract. Either party in our management agreement can cancel the agreement with a 30-day notice with or without cause. If you ever have questions or concerns, we promise to respond promptly.
Resources
Have a Question?
(720) 394-7213
Frequently Asked Questions
Who holds the tenant security deposit?
Citadel Property Management will hold the security deposit if we are the property manager.
If we provide a 'lease only' service, the owner will hold the security deposit.
View More
Areas We Service